On April 26th to 28th, three representatives from Petur Larsen attended the Seafood Processing Global in Brussels. This year was no exception, even though the attendance was rather thin compared to last year. There is no doubt that the incidents, in Brussels, earlier this year, had an impact on the reduced attendance that we experienced at the exhibition. Our sales manager, Hjalti Lundsbjerg; Chief BAADER engineer, Atli Larsen; and CEO Rógvi Róin were present during the days that the show was open.

The annual exhibition is the ideal opportunity to meet customers, and this year was not any different. Lately, we have had many requests about the injector machines Fomaco produces. This year, we have sold three brand new injectors, and at the time of this writing, one of our customers is conducting a demo of a new model from Fomaco.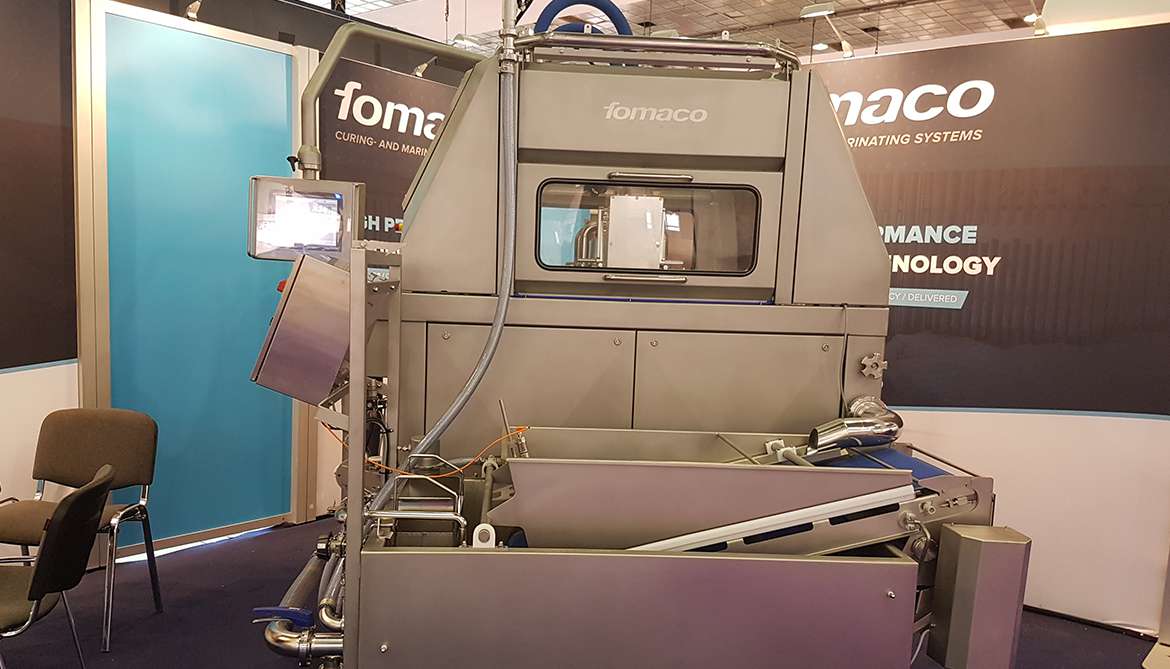 News from BAADER
Initially, we had planned to spend one day at the BAADER stand, but due to the extraordinary undivided attention that the new BAADER machines had received from the visitors, we ended up spending most of our time at the BAADER stand. A stand, which by the way, was a genuinely beautiful designed stage for the new BAADER machines. The top scorer this year was the BAADER 144 – GAME-CHANGER – Salmon Gutting Revolution. This machine is the successor to the well-known BAADER 142 machine, which defiantly has proved its worth.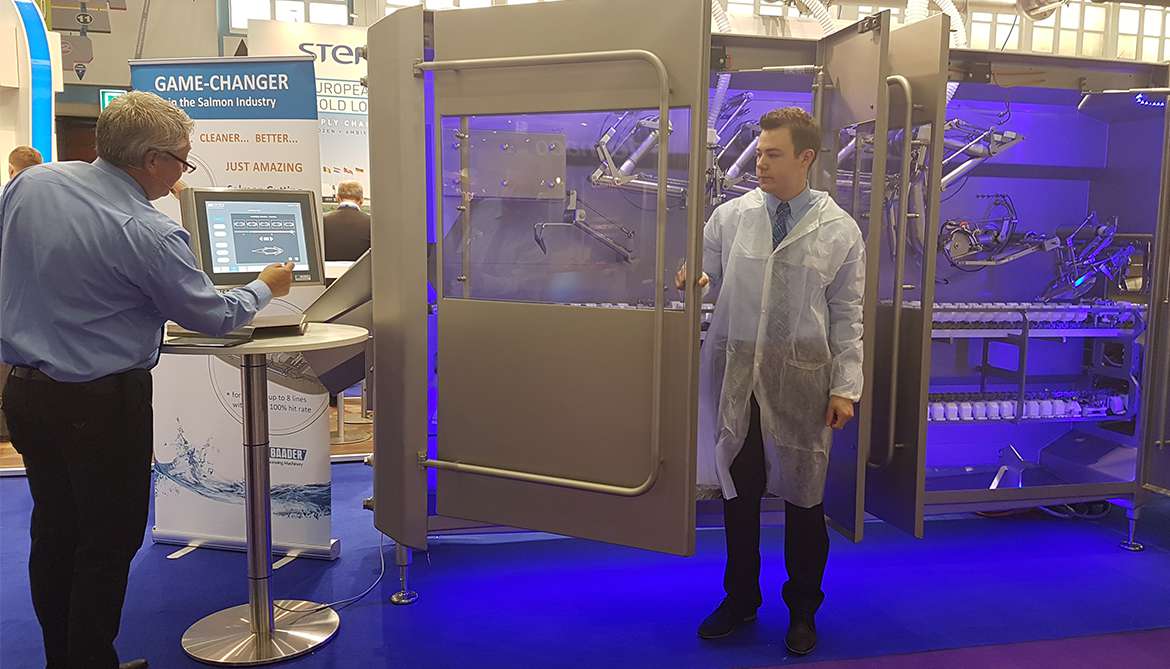 Another machine that was popular at the exhibition was the BAADER 604, which is the newest member of the BAADER separator family. The BAADER 588 – Filleting Machine for fresh and defrosted whitefish also earned the acclaim of many people visiting the BAADER stand. Apart from these machines, the BAADER 240 Skinner – available as a twin lane or single lane Skinner – and the BAADER IS028-S were demonstrated.
Used BAADER in high demand
We have several requests from customers wanting to buy new BAADER machinery, but many clients are also interested in buying used BAADER machines. The requests for used BAADER machines are continuously increasing, which means that we have buyers contacting us daily from all over the globe.
Delivering used BAADER machines with a warranty makes our product very attractive.