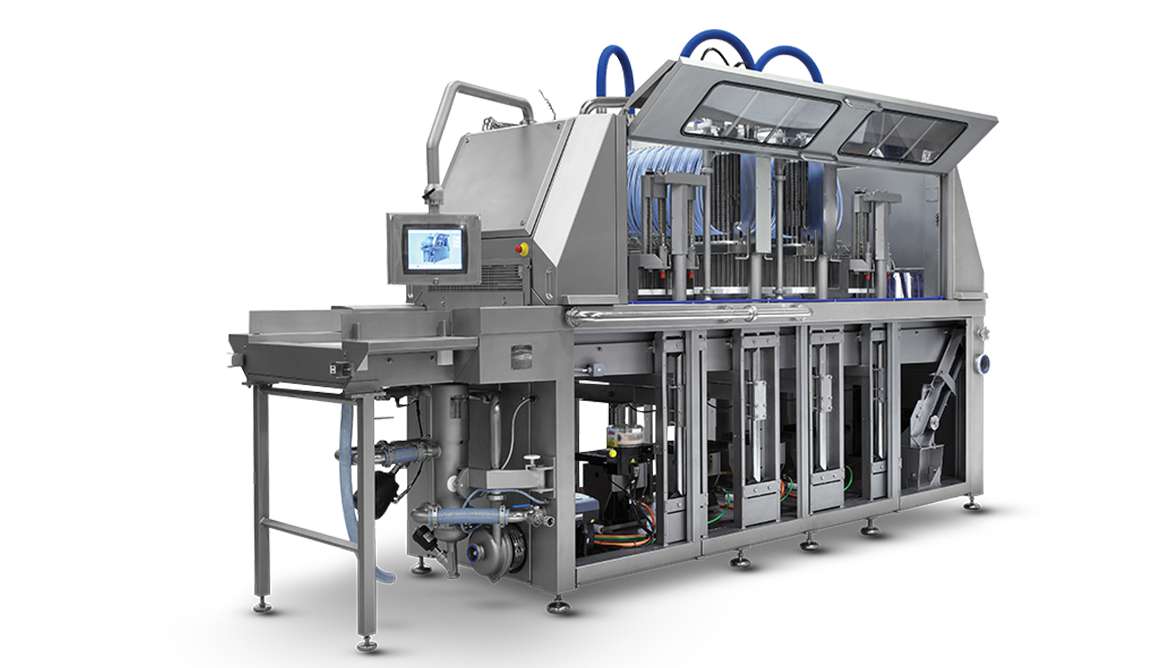 Fomaco is a leading provider of high-quality production machines for the food industry. They have a reputation for delivering an exceptional performance that is known worldwide. We're proud to offer a range of products to help take your business to the next level.
If you specialise in fish products, we have just what you need. Our injector series is designed for those looking to create a better, more consistent end product. Whether you need salmon injectors, whitefish injectors or something else entirely, Fomaco machines are up to the task.
Our M3 series is available in four sizes, with a range of head configurations. This allows for total customisation to suit your specific needs. Plus, installation and use have never been easier thanks to the modular design. Identical programs and construction principles make for a seamless experience from start to finish.
For those looking for something that's both hygienic and easy to clean, our M2 series is the most suitable choice. With various injector sizes, you can select the right one for the width of your transport system. Intuitive settings for pump pressure, production speed, and a constant read-out of brine temperature ensure precise and optimum food production.
Together with Fomaco, we are committed to providing the highest quality products and exceptional service. When you choose Fomaco, you can be confident that you're making the right choice for your business. Contact us today to learn more about our products and how we can help you take your business to the next level.