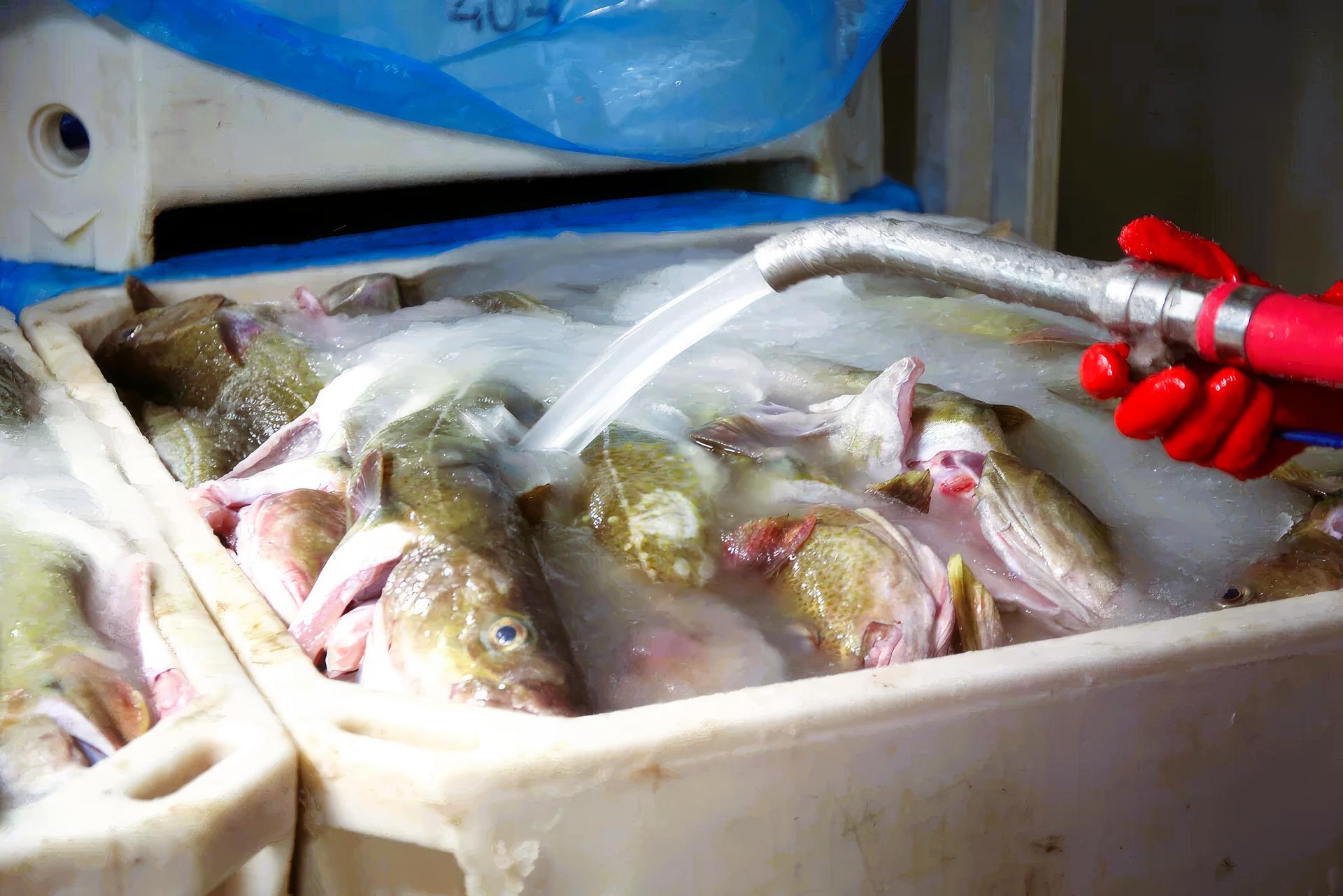 KAPP makes supplies and services for liquid ice machines.
Since 1999, the company has designed, manufactured, and serviced refrigeration and liquid ice systems for fisheries and industries. KAPP takes pride in providing reliable and high-quality products to their customers, ensuring that their liquid ice machines are up-to-date with the latest technological advancements.
Let Optimice® keep your fish fresh throughout the cold chain. We use seawater onboard the ship to create liquid slurry ice around the fish, cooling it down quickly to below 0°C while retaining the temperature steady at around -0.5°C. 
With Optimice®, your fish stays the same temperature throughout the fishing trip, transportation to the manufacturer, and even when it gets to the end consumer. Unlike traditional freezing, our system keeps the fish from freezing, so the cold chain stays intact. It keeps the fish fresh, so the taste and quality are always great. This makes Optimice® the ideal choice for ensuring your customers get the finest quality, freshest, and tastiest fish available.
Over 500 Optim-ICE® machines have been sold by KAPP, the original Optim-ICE® company, since 1999. No other solution keeps fish fresh like Optimice®. Take a look and see what the difference is!
Keeping your fish fresh shouldn't be a compromise. Take advantage of Optimice® today and experience the difference for yourself! With our rapid cooling system aboard your vessel, you will never have to worry about the quality of your catch again. Now that you know what to do, what are you waiting for?
We look forward to helping you take your fishing business to the next level with Optimice®. Contact us today!