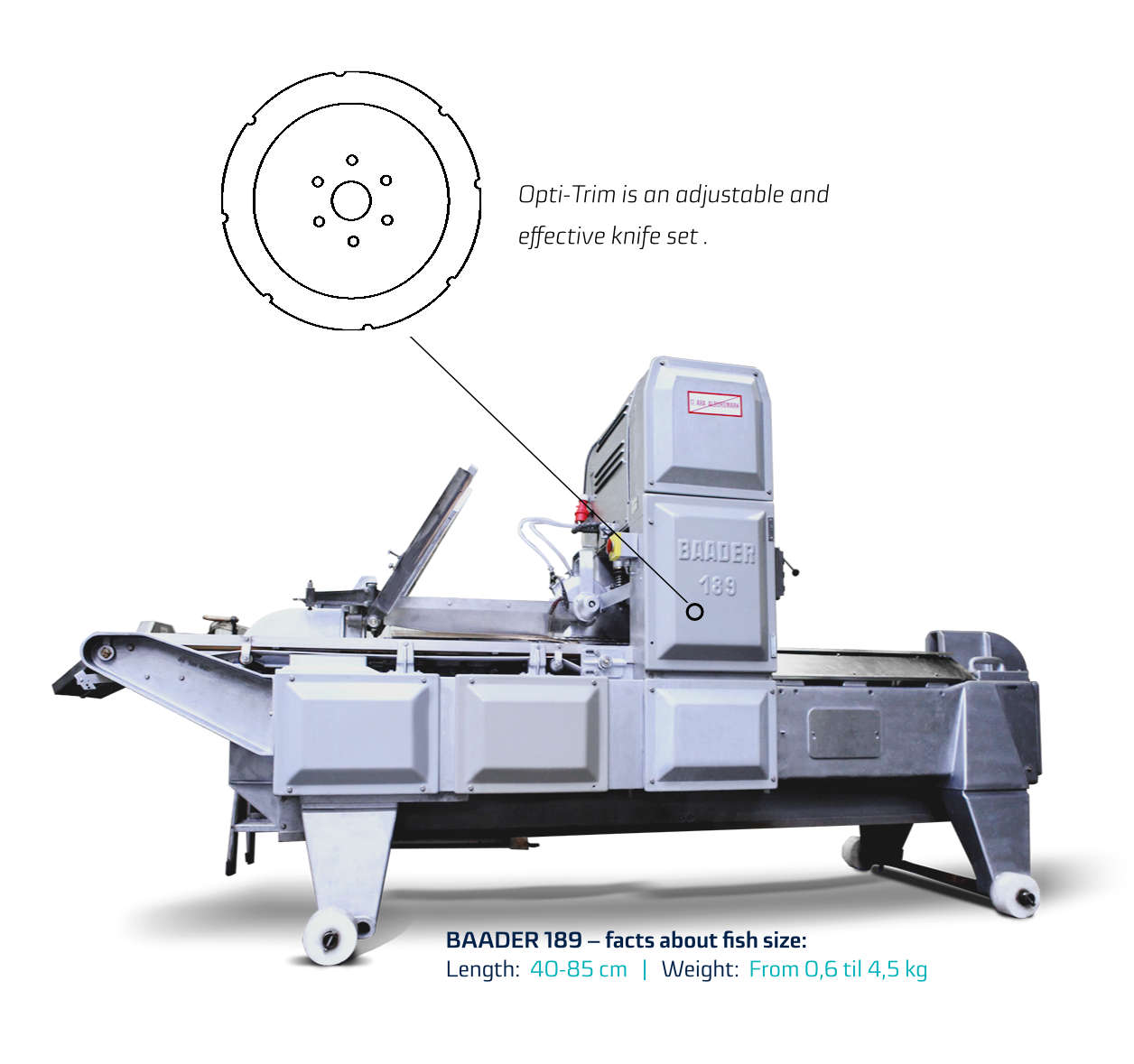 A solution that optimizes your production and increases your yield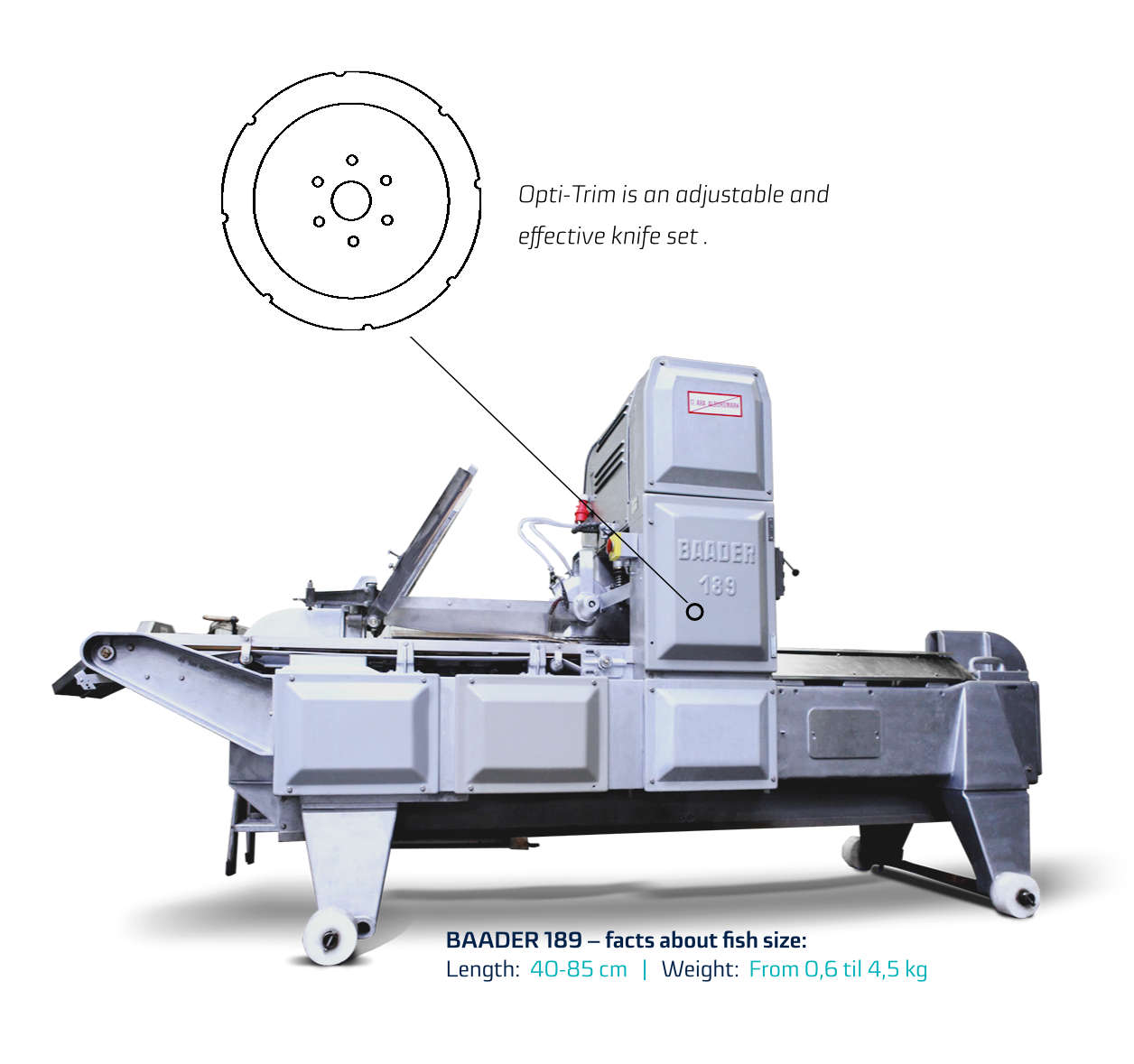 A solution that optimizes your production and increases your yield
What is Opti-Trim?
Petur Larsen has developed Opti-Trim. The Opti-Trim is an adjustable and effective knife set solution for the BAADER 189 filleting machine. In comparison to the standard solution for BAADER 189, with the Opti-Trim solution, the belly knives open mechanically each time the saddle passes through them. Doing so allows the knives to pass the backbone of the fish as close as possible. Using this method leaves more meat on the fillet and therefore a higher yield. Furthermore, a symmetric cut leaves you with a better-looking fillet.
Implementation
The Opti-Trim is developed and manufactured at our facilities in the Faroe Islands. Installment of the Opti-Trim is performed by one of our BAADER experts and is done in less than a week. After the installation is complete, the expert will test-run the machine with fish and make final adjustments. When it comes to maintenance, having the Opti-Trim installed is no different than the traditional BAADER 189 solution, so your on-site technicians are already equipped to have the Opti-Trim knife set solution.
"We ordered the Opti-Trim solution for our BAADER 189 and have been satisfied with the whole process, both during the installation of the Opti-Trim and after running the machine with the Opti-Trim. We have had a good relationship with the expert who helped us do a proper inspection of our production. We have seen noticible results and these show clearly that our yield has improved.

Petur Larsen P/F has always been available when we have had issues that needed attention."
Customer about Opti-Trim
How does Opti-Trim work?
Still not sure how Opti-Trim works?
Our Opti-Trim expert, Regin Toftegaard, has put together a video explaining exactly how the solution works. 
Optimize your production with OPTI-TRIM.
"The fillets coming from the BAADER 189 with Opti-Trim were so good-looking that I instantly was convinced that this was the solution we needed."
Tórolvur Jacobsen, Chief Engineer at PRG
Total price for the set is € 28.800
ex. taxes and installment
Contact Petur Larsens experts and get an concrete estimate on your ROI with Opti-Trim.